WordPress works in a rather straightforward manner but it may seem confusing if you are completely new to the concept. WordPress relies on PHP to call on different parts of your content from the database management system it stands on.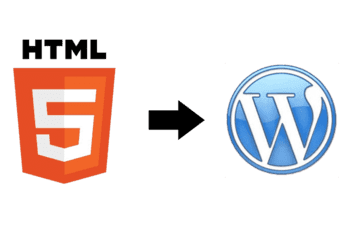 Basic Integration
We've created a universal starter theme that is an excellent skeleton for simple PSD to WordPress projects. It incorporates the very best of WordPress that we've gleaned from over 5 years of WordPress development. Basic integration includes coding Search page, Archive page, Static page, and 404 page based on your designs.
Custom Wordpress Development
We can handle any scope of work and adapt to any process. Feel free to unleash your creativity, then give us the WordPress theme you've developed and we will convert it flawlessly. We are PSD to WordPress specialists and your conversion will be pixel perfect and operate smoothly.
E-Commerce Solution
We are experts in WooCommerce themes. We've created a variety of customizable plugins to extend functionality in any PSD to WordPress conversion. We can customize an extension or plugin for your design requirements. Your WordPress theme will operate impeccably and render your design beautifully.
Wordpress Plugin Development
We do more than WordPress conversions; we develop plugins too. We are WordPress certified plugin developers and can create any plugin you need. Our plugins make your life easier.
Development PSD to WordPress
Beyond PSD to HTML.
We offer CMS-based website development with a main focus on WordPress while our expertise includes Magento, Drupal, Joomla! and Shopify as well.
1,500+ back-end projects completed to date